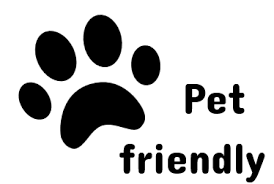 El Dorado Inn is Pet Friendly
Searching for pet friendly activities with your four-legged sidekick? You've come to the perfect place! Regardless of whether it's eating out with your pooch at a pet neighborly eatery, getting a charge out of the surf and sand at a dog friendly beach, or looking at some pet-friendly wineries and sightseeing tours - you'll see it here!

Please Note:If you would like a pet friendly room please contact us so we can make sure and assign you a pet room. There is a $15 per pet fee that will be applied to your stay.